Vietnamese Pilot Program
Have you dreamed of becoming a professional airline pilot? Epic Flight Academy's Vietnamese Pilot Program provides flight training for students seeking employment under the auspices of the Civil Aviation Administration of Vietnam (CAAV). Our structured flight training takes you from zero experience to a successful career as an airline pilot. The course supports students who speak English as a second language and are pursuing a career as a professional pilot. In the aviation industry, the ability to read, write, and speak English proficiently is required for most employees and all pilots. Our flight school students have unlimited access to English tutoring to develop Aviation English skills during Ground School training. We are committed to your success.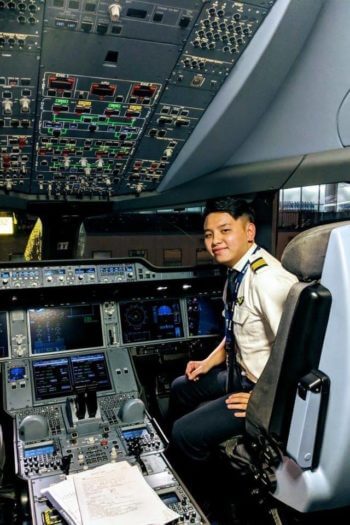 Our flight school has trained thousands of international students from 80+ countries for jobs in aviation. Our pilot program has already served numerous Vietnamese students, helping them to reach their dream airline job. With the demand for airline pilots at an all-time high and pilot salaries climbing, aspiring aviators are seeking the most cost-effective and time-efficient way to fulfill their flight training and achieve their airline pilot career dreams. We are here to help you do this.
Transferable, Top Quality FAA Pilot Programs
Our flight school's courses are United States Federal Aviation Administration (FAA) approved Professional Pilot courses. World-renowned for structure and rigorous training standards, licenses and certificates issued by the FAA are recognized globally by all Civil Aviation Authorities (CAA), including the Civil Aviation Administration of Vietnam. FAA-approved flight courses are the key to worldwide pilot career opportunities, as they require English proficiency and successful completion of ICAO Level 4 English language endorsement. This is a requirement for students intending to fly routes between countries with different native languages. Earning these credentials opens up a world of opportunity. Epic has established a program that supports you every step of the way to earning your wings. Our instructors are dedicated to your success.

Virtual Online Flight Academy
Epic Flight Academy provides important resources for its international flight students. Our Online Virtual Flight Academy lets you connect with your FAA Flight Instructor and classmates before you arrive here in New Smyrna Beach, Florida. The online, interactive pilot training course helps you develop aviation skills and build a knowledge base of aviation terminology. This gives you an advantage when you begin attending Epic's Ground School. With training videos on Cessna 172s, aircraft systems, aircraft performance, FAA regulations, and the New Smyrna Beach Airport, students can start their training from home. Try our free Demo Online Course. We offer two session each month.

Aviation Skill Development (ASD) and Private Pilot Ground School
The ASD is a unique course only offered at Epic Flight Academy. During this phase of flight training, Ground School students will build on the information they gained from the Virtual Flight Academy and also start flight simulator training. The purpose of ASD is to familiarize students with the Cessna 172 and the New Smyrna Beach Airport. ASD increases students' safety and awareness. Our motto here is Safety First!
Vietnamese Pilot Program Course Requirements
18 years of age to begin
Completed your high school education (or equivalent)
Read, write, speak English proficiently
Valid international passport
You will be a full-time student, attending classes 5 days per week.
Airline Pilot Program – International Students
Zero Experience to Airline Pilot
Total Course Tuition $46,159.30 USD (Price increases to $51,925.00 USD effective June 1, 2021.)

Starting with Instrument Course
Total Course Tuition $30,085.35 USD

Starting with Commercial Course
Total Course Tuition $17,709.35 USD

Can I transfer to your flight school?
If you have already logged flight training hours, we can accept you as a transfer student regardless of how much training you have had.
What are the pilot hiring requirements in Vietnam?
Depending on the airline, additional time building flight hours may be required. Generally, Vietnamese airlines require a total of 250 hours, so our students typically need an additional *110 hours to time building if they finish their commercial training within the estimated 140 hours described above. Below are links for hiring requirements for airlines in Vietnam. Note: These requirements are subject to change at the discretion of the airline. Refer to the airline directly for the most current pilot requirements.
*Pilot-In-Command Time Building: 110 Hours
View Pilot Hiring Requirements for these Vietnamese Airlines:
What is the CAAV Vietnamese Pilot Conversion process?
Once Vietnamese students complete their FAA pilot training at Epic, then they will need to follow the steps to officially convert their licenses to the Civil Aviation Administration of Vietnam.
At Epic Flight Academy:
Minimum 150 flight hours
70 hours PIC
20 hours cross country, one of which must be 300nm or greater with two landing
10 hours Dual instrument training
5 hours night with 5 take off and landing
Once back in Vietnam you will need to meet requirements from the CAAV.
How much do pilots earn in Vietnam?
Pilot compensation differs between countries and airlines and is based on a pilot's experience and type ratings. As you prepare to complete your flight training, it's a good idea to research the hiring requirements and pay scales of airlines in Vietnam. Pilot wages in Vietnam have been on the rise in recent years. In 2018, annual pay was approximately VND 347 ($15,072 USD). In 2019, airlines in Vietnam reported an increase in wages as the trend continues. We monitor factors of pilot salary and have shared our findings in a related article. When you decide which airline you would like to work for, next you should contact them and learn about their hiring practices and pay rates. It pays to be informed as you pursue your commercial pilot career.
Relocation & Transportation Assistance
We understand that selecting and applying to a flight school, and arranging travel and housing, if necessary, can be very stressful. Therefore, our pilot training facility assists students in arranging each detail so that the transition is simple and easy. Visit our Student Life section for more information on our student amenities, transportation, events, and activities.