VietJet Air Careers
If you plan to apply for job openings at VietJet Air, you should first familiarize yourself with VietJet Air's hiring requirements and pay so you can maximize your airline career. Skills, experience, and hours logged impact wages for both captain and first officer positions, therefore it is wise to always compare entry level pilot salary to the average to get a better idea of the rewards and opportunities provided through VietJet Air careers. How much do pilots earn is usually the first question applicants ask, but these jobs offer benefits beyond the pay, which is why you need to research everything from hiring requirements to income to other perks of the job.
Type of airline: International Passenger
Headquarters: Ba Đình, Hanoi, Vietnam
Hubs: 
Cat Bi
Da Nang
Noi Bai
Tan Son Nhat
Service to 53 destinations
Origin: The company was founded in 2007 and began operating in 2011.
Values:
Safety – Happiness – Affordable Price – Punctuality
What are the hiring requirements for VietJet Air careers?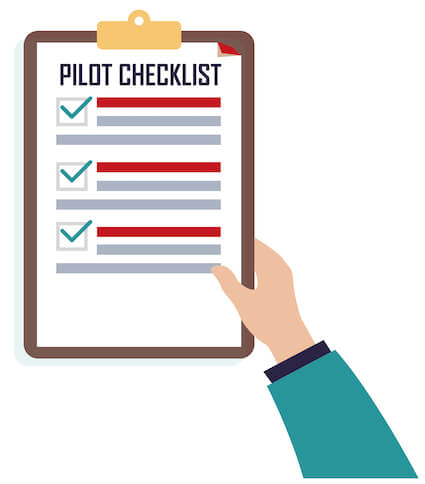 Hiring Requirements:
Flight time requirements:
Total flight time: minimum 4,000 hrs
Multicrew PIC hours: minimum 1,500 hrs (PICUS not included)
A320F PIC hours: minimum 500 hrs (PICUS not included)
General requirements:
Maximum Age 60 (M) and 55 (F)
Minimum Height – 165 cm (M) and 160 cm (F)
Minimum Weight – 52 kg (M) and 50 kg (F)
Valid ICAO CPL/ATPL with A320F Type Rating
IR valid (or previous SIM Skill Test)
Valid Class 1 Medical
Letter of authentication from the Civil Aviation Authority of CPL/ATPL's country of origin (with Name and email address of CAA Licensing Officer)
Recommendation Letter / Release Letter from previous airlines
Criminal Record within 6 months (notarized by Vietnam embassy from country of origin)
No history of Accident / Incident within 6 months
Last 5 pages of logbook
Last flight on A320F must be within 12 months during the licensing period (refresher course at own cost is a must for those who are not recent within 120 days)
ICAO English Level 4 or higher
Passport scan with 1 year validity
6 hard copy of photos in uniform (white shirt, tie, stripe, white back ground, size 3×4 cm)
Homepage: VietJet Air
We have tried to provide the most accurate information regarding hiring requirements for commercial airlines. However, we also encourage you to contact the airline you're interested in working for directly to verify employment requirements. Learn how much you can earn as a pilot, and learn exactly how to become a pilot. We wish you great success as an airline pilot, and we hope you land your dream job! Before you fill out that job application, you will need flight training. If you are interested in pursuing a flying career with VietJet Air and are interested in receiving your training at our flight school in New Smyrna Beach, Florida, please contact us today!
Airlines! If you have any updates for your hiring requirements, please submit them to us! Thank you for helping us keep your information current!