101 Ultimate Gifts for Pilots: Unique Ideas Across 8 Categories for Holidays, Birthdays & Special Occasions
You might be running out of gift ideas for the pilots in your life if all you can think of is a bumper sticker or license plate frame that says, "I'd rather be flying!" Something we know a lot about is what pilots like. So, read on, and we'll share some incredibly unique gift ideas for your favorite pilots. You'll find 100+ gift ideas in 8 categories.
Pilot Gift Categories Include:
1. Pilot Gifts with a Hint of History
Army Aviation Museum Legacy Paver Program
You can surprise your pilot with a legacy brick displayed at the entrance of the U.S. Army Aviation Museum in Fort Rucker, Alabama. This gift will last a lifetime. Bricks are laser-engraved and support a worthy cause. If your favorite flyer has military service, this is especially fitting. Do some investigating to find other aviation locations with a legacy brick program, such as Aviation Heritage Park or the Warhawk Air Museum. There may even be some still available at Kitty Hawk.
Autographed First Editions
Believe it or not, autographed first editions are not impossible to come by. Furthermore, they are not necessarily cost prohibitive. Whether you're looking for something by or about Charles Lindbergh or a well-thumbed volume by Ernest K. Gann, finding these treasures is easier than you think with online shopping. If you have something particular in mind, work with a reputable antique book dealer.
Planetags
Does your favorite pilot love a particular old aircraft? You don't have room for an entire DC-8 in your hangar? Not to worry. There is a company that salvages the skin of vintage aircraft to make unique tags. This small piece of authentic aircraft is packed full of history. A Planetag makes a unique keychain or accessory to a backpack or suitcase.
Vintage Aeronautical Charts
If your favorite aviator appreciates both visual and vintage, surprise him or her with a vintage chart from a special flight. You may have to get them talking about the first cross-country solo trip or a particular route that holds a special memory, but then you'll have all you need to find the perfect memento! Hint: Use a vintage chart as background in a shadowbox frame, and then mount your pilot's photo on it.
Warbird Flights
From the P-51 Mustang to the SBD-5 Dauntless, the gift of a ride in one of these historic treasures will create cherished memories for your pilot. There are still many Warbirds lovingly preserved and maintained to the highest standards. These include the T-28B Trojan, TBM Avenger torpedo bomber, B-24 Liberator, B-17G Flying Fortress, and more. This may be the most thoughtful gift you can give a pilot.
2. Pilot Gifts with a Hint of Mystery
Custom Aerial Photography
What's that tiny little speck down there? Your house? Your pool? How about your plane? Surprise your pilot with beautiful customized aerial shot of the hangar, the house, or even the hot tub! Everyone is intrigued by aerial photography, so you can't go wrong with this gift idea. Hint: You might want to buy a magnifying glass to go along with this present! Aerial photography is typically a regional business, so you can simply search for aerial photographers near you.
Custom Cameo
Depending on your pilot's interests, there are many well known pilots who are available to record a personalized video message for your pilot's special event. Imagine the look of surprise when you post birthday greetings on YouTube from a NASA astronaut! The cast of available cameo characters changes, and you can search by category. If you can't find the perfect pilot to make a video, you may come across your pilot's favorite celebrity who will record a custom video singing your pilot's praises.
Custom "View-Master" Reels
Who remembers the fun and mystery of viewing slides on a View-Master as a kid? If your pilot enjoys the nostalgia of old tech, this customized gift is perfect. Imagine receiving a "View-Master" with a custom reel. Your pilot will be thrilled to peer into the viewfinder to discover photos you've chosen. Which ones will you include? First solo? A special trip? The choice is yours!
3. "Members Only" Gifts
Aviation Organizations
Your pilot may already be a member of some of the best aviation organizations. If so, you can always buy the gift of renewal. And, if not, how about an annual membership? Another idea would be to register your pilot for an aviation conference or fly-in. Here are just a few suggestions:
Museum Membership
Fortunately, there are hundreds of excellent aviation museums all around the world. Giving the gift of a museum membership helps to preserve aviation history. Museums also give perks to members, such as discounts in the gift shop and admission to special events. California alone has 39 aviation museums, and you'll find 49 throughout the United Kingdom. Here are a few favorites in the U.S., but this is a very short list:
Magazine Subscriptions
Wouldn't your pilot love an annual subscription to a favorite magazine about flying? Here's a list of some of our pilots' favorites.
4. The Gift of Music
Does your pilot love a certain genre of music, or do they only have ears for Blue Skies by Ella Fitzgerald? Jefferson Airplane or Jefferson Starship? Chances are your pilot may already have these songs for aviators, but if not, track them down. You could even create a custom playlist! Okay, we know the list shows just the tiniest fraction of flying songs, but it will get you thinking…
5. Practical Pilot Gifts for Your Favorite Flyer
If your pilot is a frequent flyer, chances are a practical gift will be appreciated. Therefore, we've put together a list of useful gifts that are sure to please.
Flashlight
Flashlights are a staple in the cockpit. There are plenty to choose from, so read reviews to see what other pilots prefer. Whether you buy a powerful bush pilot light or an LED light, it will be a thoughtful and practical gift.
Flight Bag
If your pilot has been duct-taping their old bag in places, now's a good time to peruse flight bags. They offer many different features, so pay attention to your pilot's needs, and as always, read reviews to see what others have to say. You'll find the more traditional duffel bag style as well as lift bags.
Headsets
No pilot will be without headsets, and even if they have an old favorite, the new tech is pretty irresistible. There are lots to choose from, so you might check to see if your pilot prefers Bose, Lightspeed, or classic David Clark.
Pilot Watch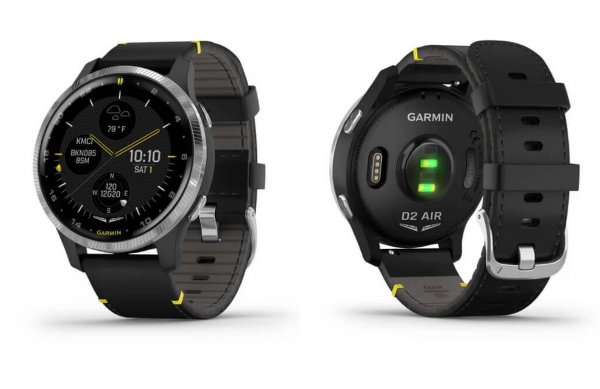 Yes, even with all of the technology of the glass cockpit, the pilot watch is very much in use today. Two favorites are the Garmin D2 Air Smartwatch and the DC-3 Chronograph. However, there are many to choose from.
Radio
Pilots know the value of back-up systems, so having a hand-held radio onboard provides an element of reassurance. The PJ2 COM radio is a favorite with pilots. A NAV/COM radio can also prove useful.
6. Something for the Young or Aspiring Aviator
If the pilot you're shopping for is just getting started, or even thinking about getting started, you'll find a wide range of gifts from the practical to the inspirational.
Flight of Passage
No, this is not an actual flight. Flight of Passage is a beautiful memoir authored by Rinker Buck. This page-turning tale recounts his and his brother's experiences, when at ages 15 and 17, they became the youngest pair to fly from East Coast to West Coast in an old Piper Cub. The year was 1966, and their passion for flying resulted in an incredible adventure that will inspire anyone, flyer or not. Another inspirational read is 101 Trailblazing Women of Air and Space by Dr. Penny Hamilton. There are many aviation books that make great gifts for every type of pilot.
Discovery Flight
In addition to reading about flight stories, how about planning an actual flight? No aspiring pilot will be disappointed when you plan the thrill of a Discovery Flight at your local flight school. They will get to sit up front next to the pilot in command and discover the thrill of flying firsthand.
Another Perfect Day
Although Another Perfect Day, written and illustrated by Ross MacDonald, is a children's picture book that is not specifically about aviation, we had to include it here. Beautifully illustrated in bright, bold colors with the look of a comic book from the 1930s or '40s, Another Perfect Day is about Jack, who wakes up ready to begin his day as an ice cream taste-tester. Adventure after adventure, Jack does make it into an airplane just long enough to justify the book's presence on this list. However, this book is primarily a treasure for any child of any age and especially those with an adventurous spirit.
If We Had Wings: The Enduring Dream of Flight
Yes, this is another book, but it's too special not to include on a list of great pilot gifts. Rinker Buck also authored If We Had Wings: The Enduring Dream of Flight, and this one is stunning. It's part children's book, part adult's book, part history lesson, and part keepsake. It's kind of a nice book for older and younger pilots to explore together. If We Had Wings includes detailed three-dimensional replicas of important aviation artifacts. For example, you'll discover a wheelchart to identify World War II aircraft. You'll also be delighted to find a perfect facsimile of Chuck Yeager's first sound-barrier-breaking secret report. What else? Letters, diaries, tickets and other treasures waiting to be discovered. Fans of aviation history will pore over this engaging book for many happy hours.
Teddy Bear Pilot
Who doesn't love a Teddy bear, especially when he's dressed like a pilot? From the collectible Spirit of St. Louis Charles Lindbergh bear to a more traditional plush toy bear, these keepsake bears are sure to please. If a teddy bear is too juvenile, you might consider a Barbie pilot, a classic G.I. Jane helicopter pilot, or a G.I. Joe Air Force pilot. Of course, for infants and toddlers who you believe to be future pilots, check out this realistic baby boy pilot doll and toddler toy plane.
Board (not "bored") Games
Foster family fun and interaction with the gift of an aviation-themed board game. The very young will enjoy Looping Louie (ages 4 and up) as will the grandparents, at least according to the reviews. Aeroplanes: Aviation Ascendant is a fun game about the dawn of commercial aviation for ages 14 and up. PanAm: Triumph in the Golden Age of Air Travel (ages 12 and up) features a gorgeous retro style and lots of airplanes. Time travel back to the glamorous days of jet-setting. After you've enjoyed playing PanAm, fast forward to the future with Star Wars X-Wing (ages 14 and up). Companies like Pilot Mall and Pilot Toys also offer an assortment of games, puzzles, and toys for your junior flyer.
Techie Gifts
Technology can be for all ages! How about paper airplanes that are controlled by a smartphone? If your pilot is more "old school," try this mechanical paper plane launcher. Of course, there are so many types of drones now, many for kids and even more for adults.
Inspiring Gifts
Forks in the Road is a monograph published by the Boy Scouts of America about Lonnie C. Poole, Jr. – Eagle Scout, aviator, deep-sea fisherman, entrepreneur, and philanthropist. This book even includes a chapter about Epic Flight Academy.
7. Customized Gifts for Pilots
Let's face it, everyone loves one-of-a-kind gifts, especially if they're personalized in some way. Now, you can hand-carve a model of your pilot's favorite aircraft and etch their name on the fuselage, or, you can peruse these fun gifts.
Bobblehead Pilot
You can forget about Dwight Schrute's bobblehead. This custom-made bobblehead looks just like your pilot! No kidding! If this gift doesn't get a place of honor on your pilot's desk, we'll just assume they don't have a desk! Surprisingly affordable, this bobblehead comes seated in the cockpit of an airplane ready to take off! Go ahead… get one for yourself while you're at it!
Chalk Up Some Chocks!
If your pilot is lucky enough to own their own aircraft, then what are you waiting for? Buy some customized chocks! These can feature the aircraft's N number, your home base (EVB here in New Smyrna Beach!), hangar number, or whatever you like. They also come in custom colors.
"Mug" on a Mug
Your pilot probably already owns a "World's Greatest Pilot" mug, so why not customize your pilot's mug by putting his or her face on it? That's a mugshot we can support! You can add their name or even a favorite pilot quote or saying. Don't you know that coffee, tea, and milk all taste better when served in a personalized mug?
Phone Cases with Favorite Airspace
There are many places to get customized phone cases, but how about one with your pilot's favorite airspace? Aeroswag sells all sorts of unique custom gifts. Find your favorite airport and turn it into a beach towel, mouse pad, mug, notebook, socks, and much more. This is one of our favorite places to shop!
Personalized Pilot Notepads and Cards
Customized printing has never had so many options at affordable prices. Even if you lack basic design skills, you can easily find dozens of places online to create cards and notepads for your pilot. Many companies have templates you can work with, and you can also upload images you want to use.
You've Been Framed
There are so many special milestones in a pilot's life – first solo, passing a checkride, and so many more. Find the perfect custom frame to show off that smile and preserve a special memory. You'll find wood, glass, and metal frames in many styles and aviation themes. Believe it or not, you can even get a frame that replicates an airplane's portal. And whether you have the frame customized beyond "first solo" or not, when you put that special picture under the glass, it will become one-of-a-kind!
Personalized Airline Tumbler
Whether your pilot flies for Delta, United, American or someone else, you can have one of these unique tumblers made with the airline of choice and your pilot's name. Morning coffee never tasted so good!
8. Classic Pilot Gifts
We don't want to assume you've already given these popular gifts to your pilot, so back by popular demand, here are some of the most popular gifts pilots receive.
Bomber Jacket
Utterly classic, aviators from Jimmy Buffett to Harrison Ford have been spotted wearing this staple. You'll find everything from authentic vintage jackets to fun interpretations, like the Margaritaville versions. Because these fall into the collectible category, they may be more pricey. However, their uniqueness makes them that much more special. You can also find affordable brand new leather bomber jackets as well as non-leather options for those with a preference.
Dinner and a Movie
Pilots are famous for their $100 hamburger. Surprise your pilot with dinner in an aviation setting, such as The Hangar Restaurant & Flight Lounge in St. Pete, FL or the Airport Restaurant & Gin Mill in DeLand, FL. There are also a few aircraft that have been turned into restaurants. After dinner, how about a movie? Whether you find them streaming or on DVD, the gift of a favorite flying movie is always appreciated. Of course, your pilot will probably be on high blooper alert to see if Hollywood got it right or wrong. But that's half the fun!
Pilot Attire
We've never met a pilot who didn't appreciate a pilot t-shirt, hat, or necktie. With so many customized options available today, you can get creative. One of our favorites is a customized t-shirt showing the pilot's favorite airport codes (LAS, MCO, OGG). Which airport codes would your pilot prefer?
Vanity License Plate
Vanity tags are becoming more and more popular, so you may have to get creative when ordering a customized license plate for your pilot's car. We've seen fun tags on the road ranging from the obvious (PILOT) to dozens of variations on a theme (FLY GUY, FLY GAL, CLOUDS, WINGS). The possibilities are endless. Check with your state's DMV and see what you can come up with (UP UP UP). And don't forget the frame! Fun fact: Virginia has the highest percentage of vanity tags at 16.19%.
At Epic, we are surrounded by pilots, so we are constantly on the lookout for the best gifts for pilots. We've tried to make this the most comprehensive gift-giving guide for anyone shopping for pilots. Therefore, we will continue to update this list as we come across clever and thoughtful gifts for the flyers in your circle of friends and family. We would also love to hear your gift-giving suggestions! Let us hear from you!