UPS Airlines Pilot Careers & Salary: A Comprehensive Guide
Understanding UPS Airlines Careers: If you're considering applying for job openings at UPS Airlines, it's crucial to first understand the company's hiring requirements and pay structure to maximize your airline career potential.
Wage Determinants: Skills, experience, and logged flight hours are major factors that influence wages for both Captain and First Officer positions. Therefore, it's beneficial to compare the entry-level pilot salary at UPS to the industry average to get a clearer view of the compensation you can expect.
Beyond Salary: Though salary is often the first concern for applicants, UPS Airlines careers offer various other perks and benefits. These include but are not limited to insurance, paid time off (PTO), and jumpseat privileges, which collectively enhance the overall employment package.
Comprehensive Hiring Program: UPS Airlines has a hiring program that covers its entire fleet, with pay scales that vary according to your unique qualifications and experience. It's vital to research all aspects, from hiring prerequisites to additional perks, for a well-rounded understanding of the opportunities available.
Conclusion: Before applying, thoroughly familiarize yourself with all facets of UPS Airlines' employment offerings, from salary to additional benefits, to make an informed and advantageous career decision.
UPS Airlines Overview
Type of airline: U.S. Cargo
Headquarters: Louisville, Kentucky
Hubs:
Chicago-Rockford
Columbia
Dallas/Fort Worth
Miami
Ontario-CA
Philadelphia
Asia/Pacific:
Hong Kong
Kuala Lumpur
Shanghai Pudong
Shenzhen Bao'an
Canada:
Europe:
Cologne Bonn
East Midlands
Service to 372 global destinations.
Origin: The company was founded in 1988.
Values:
Integrity – It is the core of who we are and all we do.
Teamwork – Determined people working together can accomplish anything.
Service – Serving the needs of our customers and communities is central to our success.
Quality and Efficiency – We remain constructively dissatisfied in our pursuit of excellence.
Safety – The well-being of our people, business partners, and the public is of utmost importance.
Sustainability – Long-term prosperity requires our continued commitment to environmental stewardship and social responsibility.
Innovation – Creativity and change are essential to growth.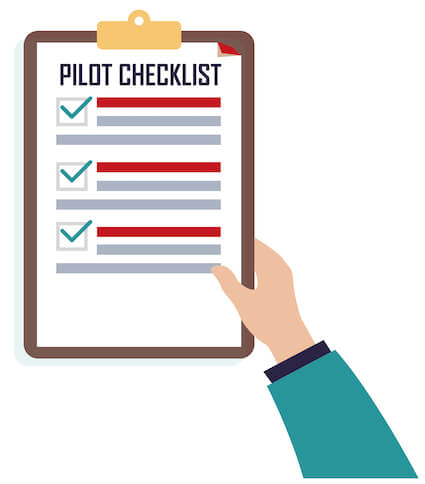 What are the hiring requirements for UPS Airlines careers?
Hiring Requirements:
Basic Qualifications:
Current unrestricted ATP certificate with an Airplane category multi-engine class rating and English proficiency endorsement.
Current FAA First Class Medical Certificate.
FCC Restricted Radiotelephone Operator Permit.
Valid passport.
Be authorized to work in the United States.
Have a minimum of 1500 hours of total fixed-wing pilot time
Preferred Qualifications:
Bachelor's degree or higher from an accredited college or university
Recent and type of experience will be considered; for example, preference given to candidates with demonstrated flight experience in transport category aircraft within the last 12 months from date of application.
Minimum of 1,000 hours Pilot in Command (PIC) hours in fixed-wing jet and/or fixed-wing multi-engine turboprop per 14 CFR 1.1 (UPS will allow military candidates to add a plus (.3) per sortie factor to flight time.)
So, exactly how much can I earn as a UPS pilot?
Here is a sampling of UPS pilot hourly wages. Pilot pay changes based on various factors, such as type of plane, years of experience, etc. For instance, this is for the Boeing 747-400. UPS offers excellent benefits including opportunities for jump seats.
| | |
| --- | --- |
| First Officer | Captain |
| Starting: $50/hr | Starting: $50/hr |
| Average: $208/hr | Average: $315/hr |
| Top: $239/hr | Top: $338/hr |
Homepage: UPS Cargo
Contact Information
UPS Cargo Careers Office: Overview
We have tried to provide the most accurate information regarding hiring requirements for commercial airlines. However, we also encourage you to contact the airline you're interested in working for directly to verify employment requirements. Learn how much you can earn as a pilot, and learn exactly how to become a pilot. We wish you great success as an airline pilot and hope you land your dream job! Before you fill out that job application, you will need flight training. If you are interested in pursuing a flying career with UPS Airlines and are interested in receiving your training at our flight school in New Smyrna Beach, Florida, please contact us today!
UPS in the News
UPS Cargo is a newsmaker. Here are the latest articles about UPS Cargo and its pilots:
Airlines! If you have an update for your hiring requirements, please submit them to us! Thank you for helping us keep your information current!