Republic Airways Careers
If you plan to apply for job openings at Republic Airways, you should first familiarize yourself with Republic's hiring requirements and pay so you can maximize your airline career. Skills, experience, and hours logged impact wages for both captain and first officer positions, therefore it is wise to always compare entry level pilot salary to the average to get a better idea of the rewards and opportunities provided through Republic Airways careers. How much do pilots earn is usually the first question applicants ask, but these jobs offer benefits beyond the pay, which is why you need to research everything from hiring requirements to income to other perks of the job.
Airline Type: U.S. Regional
Pilots: 2,445
Aircraft Type: Embraer 170/175
Headquarters: Indianapolis, Indiana
Hubs:
Chicago
Columbus
Houston
Indianapolis
Kansas City
Miami
Newark
New York-LaGuardia
Philadelphia
Pittsburgh
Washington, D.C.-Ronald Reagan
Columbus, OH (CMH); Washington, DC (DCA – Reagan National); Newark, NJ (EWR); Houston, TX (IAH); Indianapolis, IN (IND); New York, NY (LGA – LaGuardia); Kansas City, MO (MCI); Miami, FL (MIA); Chicago, IL (ORD – O'Hare); Philadelphia, PA (PHL); Pittsburgh, PA (PIT)
Origin: Founded in 1973 as Chautauqua Airlines, Republic Airways now operates on behalf of American Airlines, Delta, and United Airlines with service to over 100 cities across the US, Canada,Central America, and the Caribbean.
What are the hiring requirements for Republic Airways careers?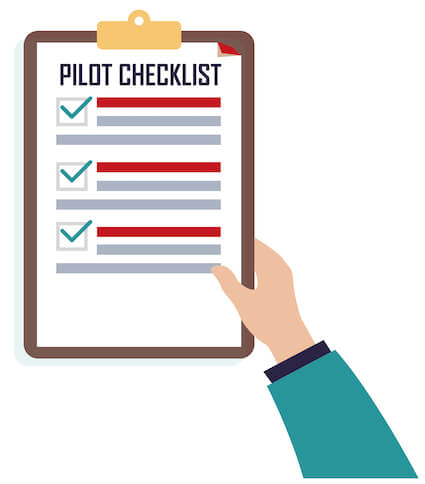 RJet Pilot Prep Program
Students and Certified Flight Instructors in the RJet Pilot Prep program receive the following benefits from Republic Airways:
Exclusive access to Republic Airways events
Opportunity to participate in the "Flight Time Initiative" program, which provides funding for the remaining 100 flight hours needed to meet minimums
Funding for ATP-CTP course once minimum ATP/R-ATP requirements are met
Funding for hotel and ground transport during ATP-CTP course
Secured spot in First Officer training class once minimum requirements are met
RJet Pilot Prep Qualifications:
FAA Instrument rating and Commercial license
Enrolled flight school student or FAA Certified Flight Instructor
Maximum of 1000 flight hours
Maximum of one failed check ride
Current FAA First Class Medical certificate
FCC Restricted Radiotelephone license
Ability to legally work in the United States
Current driver's license
Letter of recommendation
Resume
Interview with recruiter and line pilot
Minimums
ATP written
1500 TT fixed-wing / RATP 1,000 TT or 1,250 TT
50 ME
75 Instrument
First Officer Hiring Requirements
FAA commercial pilot's license with multi-engine and instrument ratings
50 hours of multi-engine fixed-wing flight time (may be reduced to 25)
200 hours cross-country flight time
250 hours fixed-wing PIC
100 hours of cross-country as PIC
100 hours of night flying
75 hours of instrument time (actual or simulated – 50 hours must be in airplanes)
25 hours of night PIC
Must be at least 21 years of age and finish ATP written prior to start of New Hire Training
Total flight time minimums:

1,500 hours
1,250 hours – with qualifying 2- or 4-year aviation university program with 30 aviation hours
1,000 hours – with qualifying 2- or 4-year aviation university program with 60 aviation hours
750 hours – military flight training graduates
Additionally, candidates must have the following qualifications:
Current FAA first class medical certificate
Current passport
IFR Currency
FCC Radio Operator's Permit
Ability to legally work in the United States
Ability to travel in and out of the United States
So, exactly how much can I earn as a Republic Airways pilot?
Here is a sampling of Republic Airways pilot hourly wages. Pilot pay changes based on various factors, such as type of plane, years of experience, etc. For instance, this is for the Embraer 175.
| | |
| --- | --- |
| First Officer | Captain |
| Starting: $46/hr | Starting: $90/hr |
| Average: $55/hr | Average: $111/hr |
| Top: $60/hr | Top: $140/hr |
Homepage: Republic Airways
Contact Information
Phone: 1-317-484-6000
Republic Airways Careers: Overview
We have tried to provide the most accurate information regarding hiring requirements for commercial airlines. However, we also encourage you to contact the airline you're interested in working for directly to verify employment requirements. Learn how much you can earn as a pilot, and learn exactly how to become a pilot. We wish you great success as an airline pilot, and we hope you land your dream job! Before you fill out that job application, you will need flight training. If you are interested in pursuing a flying career with Delta and are interested in receiving your training at our flight school in New Smyrna Beach, Florida, please contact us today!
Airlines! If you have an update for your hiring requirements, please submit them to us! Thank you for helping us keep your information current!