FedEx Express Careers
FedEx is a freight carrier. Its main center is in Memphis, TN. FedEx pilots enjoy an industry-leading contract. If you plan to apply for job openings at FedEx Express, you should first familiarize yourself with FedEx's hiring requirements and pay so you can maximize your airline career. Skills, experience, and hours logged impact wages for both captain and first officer positions. Therefore, it is wise to always compare entry level pilot salary to the average to get a better idea of the rewards and opportunities provided through FedEx Express careers. How much do pilots earn is usually the first question applicants ask, but these jobs offer benefits beyond the pay, such as a flexible schedule, paid time off, etc. This is why you need to research everything from hiring requirements to income to other job perks. You may want to attend a job fair or career expo. Whether you want to work full time or part time, prepare for your interview by reviewing the company website.
Type of airline: U.S. Cargo
Headquarters: Memphis, Tennessee
Hubs: 
Anchorage-Ted Stevens
Fort Worth-Alliance
Indianapolis
Memphis
Miami
Newark
Oakland
Piedmont Triad
International Hubs:
Asia Pacific
Guangzhou Baiyun
Kansai
Incheon
Shanghai Pudong
Singapore Changi Airport
Canada
European
Charles de Gaulle
Cologne Bonn
Malpensa
Service to more than 375 global destinations.
Origin: The company was founded in 1971 and began operating in 1973.
Values:
People
Service
Innovation
Integrity
Responsibility
Loyalty
What are the hiring requirements for FedEx Express careers?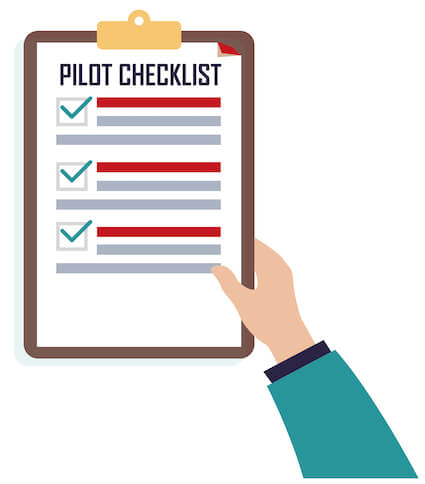 General Requirements:
Commercial Pilot Certificate with Multi-engine and Instrument rating without limitations
ATP Certificate
Must pass FAA mandated drug screen
Must have 20/20 correctable vision
Recency and type of experience is considered
Meet requirements for and currently hold First Class Medical certification
Bachelor's Degree from an accredited college or university
Eligibility for rapid visa issuance, issued by offices in the United States to fly to any FedEx destination
Eligibility for issuance of US Security Clearance
1500 hours total fixed-wing time as pilot-in-command (PIC) or second-in-command in multi-engine turbo-prop A/C or jet A/C or combination thereof (GTOW 12,500). A minimum of 1000 hours total fixed-wing pilot-in-command in multi-engine turbo prop A/C or jet A/C or combination thereof (GTOW 12,500 or greater) is preferred. Note: PIC for this purpose is defined as Captain/Aircraft Commander of record, not simply the sole manipulator of the controls. Note: FedEx considers only pilot time in fixed wing aircraft toward minimum qualifications. This does not include flight simulator, helicopter, flight engineer, bombardier, navigator, RIO, EWO, WSO, NFO, or Special Crew
All certificates and ratings required to be USA FAA issued
So, exactly how much can I earn as a FedEx Express pilot?
Here is a sampling of FedEx pilot hourly wages. Pilot pay changes based on various factors, such as type of plane, years of experience, etc. For instance, this is for the Boeing 767-300.
| | |
| --- | --- |
| First Officer | Captain |
| Starting: $84/hr | Starting: $276/hr |
| Average: $208/hr | Average: $313/hr |
| Top: $237/hr | Top: $335/hr |
Careers Homepage: FedEx
Contact Information
Phone: 1-901-369-3600
FedEx Careers: Overview
We have tried to provide the most accurate information regarding hiring requirements for commercial airlines. However, we also encourage you to contact the airline you're interested in working for directly to verify employment requirements. Learn how much you can earn as a pilot, and learn exactly how to become a pilot. We wish you great success as an airline pilot and hope you land your dream job! Before you fill out that job application, you will need flight training. If you are interested in pursuing a flying career with FedEx Express and are interested in receiving your training at our flight school in New Smyrna Beach, Florida, please contact us today!
FedEx in the News
FedEx is a newsmaker in the aviation industry. If you are interested in flying for FedEx, we encourage you to keep up with current events at the company.
Airlines! If you have an update for your hiring requirements, please submit them to us! Thank you for helping us keep your information current!