NetJets Careers
If you plan to apply for job openings at NetJets, you should first familiarize yourself with NetJets' hiring requirements and pay so you can maximize your airline career. Skills, experience, and hours logged impact wages for both captain and first officer positions, therefore it is wise to always compare entry level pilot salary to the average to get a better idea of the rewards and opportunities provided through NetJets careers. How much do pilots earn is usually the first question applicants ask, but these jobs offer benefits beyond the pay, which is why you need to research everything from hiring requirements to income to other perks of the job.
Type of airline: Private Business Jets
Headquarters: Columbus, Ohio
Hubs: Point to point
Origin: The company was founded in 1964. The company operates 300,000+ flight per year between 3,200+ airports in 150+ countries.
Values:
We are all responsible for achieving our mission: To enhance the life of each Owner, one exceptional travel experience at a time.
What are the hiring requirements for NetJets careers?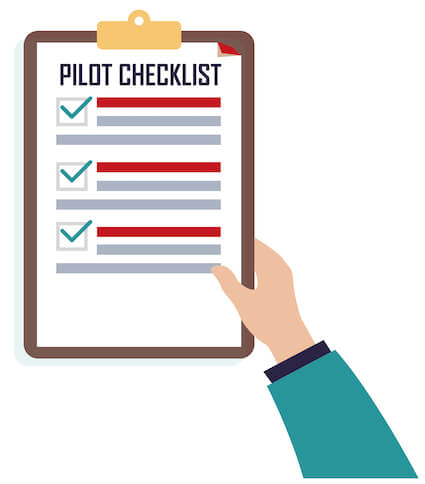 General Requirements:
NetJets are privately/fractionally owned providing point to point business and charter flying.
Education: High School Diploma required, Bachelor's Degree preferred.
Types of Certifications/Licenses: Airline Transport Pilot (ATP) certificate, (Airplane Multi-Engine Land); Valid First Class Medical certificate.
Qualifications: 2500 hours total flying experience with at least 500 hours at the controls of a fixed wing, multi-engine aircraft 250 hours of instrument time (actual or simulated in flight excluding flight simulator time).
Other essential requirements – must be able to:
work varying hours including day and night, weekdays, weekend, holidays.
be extremely flexible, demonstrate ability to adjust to rapid changes.
manage his or her rest in order to be prepared for flight duty at all times during their tour.
assume duty that may last for as long as 14 hours per day for up to 8 days and may span different time zones and extreme weather differences in the course of a trip. (While on duty, pilot may be away from home for 7 or more days and nights, staying in hotels.)
secure appropriate airport authority and/or U.S. Customs security badges.
pass Transportation Security Administration (TSA) required background screening, secure appropriate airport authority and/or U.S. Customs security badges.
hold a valid United States passport and be able to travel internationally without restrictions.
hold a valid State driver's license.
read, write, fluently speak and understand the English language.
be service-oriented with well-groomed appearance and a demonstrated ability to make a positive impression including a strong capability to effectively interact with passengers.
possess excellent oral and written communication skills, especially under pressure.
demonstrate the ability to make quick and accurate decisions while paying close attention to detail, both technically and from a passenger-service perspective.
exert up to 50 pounds of force occasionally, and/or up to 30 pounds of force frequently, and/or up to 10 pounds of force constantly to move objects.
work around animals, including the handling and care prior to, during, and after Owner flights.
conduct flights for Owners who smoke.
Type rated for fleet:
Embraer Phenom 300
Cessna Citation Excel / XLS
Cessna Citation Latitude
Cessna Citation Sovereign
Cessna Citation X
Cessna Citation Longitude
Bombardier Challenger 350
Dassault Falcon 2000
Bombardier Challenger 650
Gulfsteam G450
Bombardier Global 5000
Bombardier Global 6000
So, exactly how much can I earn as a NetJets pilot?
Pilot pay changes based on various factors, such as type of plane, years of experience, etc. Pilot salaries at NetJets range from $66,269.00 per year for a new first officer up to $217,743 per year for a senior captain.
Homepage: NetJets
Contact Information
Phone: 1-877-356-5823 (Mon-Fri 8:00 a.m. to 8:00 p.m. EST)
NetJets Careers: Overview
We have tried to provide the most accurate information regarding hiring requirements for commercial airlines. However, we also encourage you to contact the airline you're interested in working for directly to verify employment requirements. Learn how much you can earn as a pilot, and learn exactly how to become a pilot. We wish you great success as an airline pilot and hope you land your dream job! Before you fill out that job application, you will need flight training. If you are interested in pursuing a flying career with NetJets and are interested in receiving your training at our flight school in New Smyrna Beach, Florida, please contact us today!
Airlines! If you have any updates for your hiring requirements, please submit them to us! Thank you for helping us keep your information current!