Air Canada Careers
If you plan to apply for job openings at Air Canada, you should first familiarize yourself with Air Canada's hiring requirements and pay so you can maximize your airline career. Skills, experience, and hours logged impact wages for both captain and first officer positions, therefore it is wise to always compare entry level pilot salary to the average to get a better idea of the rewards and opportunities provided through Air Canada careers. How much do pilots earn is usually the first question applicants ask, but these jobs offer benefits beyond the pay, which is why you need to research everything from hiring requirements to income to other perks of the job.
Type of airline: International Passenger
Headquarters: Montréal, Quebec
Hubs: 
Calgary
Halifax Stanfield
Montréal–Pierre Elliott Trudeau
Ottawa Macdonald–Cartier
Toronto Pearson
Vancouver
Service to 350 destinations
Origin: The company was founded in 1937 as Trans-Canada Air Lines and began operating as Air Canada in 1965.
Values:
Safety First and Last – 100% All the time.
Make every Customer feel Valued – With our words. With our actions. With our products and services.
Working Together – With Colleagues, Customers and Community.
Act with Integrity – We are accountable. We foster an environment of trust. We communicate openly and in a timely manner.
All Employees are Valued – We respect. We listen. We act.
Drive for Excellence – Personally. Corporately. Ever reaching for the next level of innovation, quality of service.
What are the hiring requirements for Air Canada careers?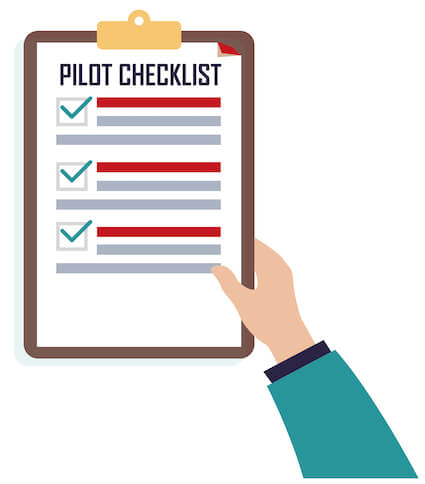 General Requirements:
1000 hours of fixed wing flying time
Completion of schooling to the university entrance level
Ability to pass the Air Canada and Transport Canada medical and visual acuity requirements for a Category 1 medical certificate
Canadian Airline Transport Pilot Licence (ATPL), current Group 1 (Multi-engine) Instrument Rating
Canadian citizenship or landed immigrant status
Pilot applications far exceed job vacancies, so preference is given to candidates with qualifications beyond the basic requirements. Examples of desirable additional qualifications include, but are not limited to:
Graduates of a three or four year diploma/degree program from a college or university
Aviation College degree or diploma
Commercial or military flight experience
Jet and/or glass cockpit experience
So, exactly how much can I earn as an Air Canada pilot?
Here is a sampling of Air Canada pilot hourly wages. Pilot pay changes based on various factors, such as type of plane, years of experience, etc. For example, this is for the Boeing 777.
| | |
| --- | --- |
| First Officer | Captain |
| Starting: $56/hr | Starting: $277/hr |
| Average: $157/hr | Average: $286/hr |
| Top: $190/hr | Top: $298/hr |
Homepage: Air Canada
Contact Information
Air Canada Careers: Overview
We have tried to provide the most accurate information regarding hiring requirements for commercial airlines. However, we also encourage you to contact the airline you're interested in working for directly to verify employment requirements. Learn how much you can earn as a pilot, and learn exactly how to become a pilot. We wish you great success as an airline pilot and hope you land your dream job! Before you fill out that job application, you will need flight training. If you are interested in pursuing a flying career with Air Canada and are interested in receiving your training at our flight school in New Smyrna Beach, Florida, please contact us today!
Airlines! If you have an update for your hiring requirements, please submit them to us! Thank you for helping us keep your information current!