Transair Hawaii Careers
If you plan to apply for job openings at Transair Hawaii, you should first familiarize yourself with Transair Hawaii's hiring requirements and pay so you can maximize your airline career. Skills, experience, and hours logged impact wages for both captain and first officer positions, therefore it is wise to always compare entry level pilot salary to the average to get a better idea of the rewards and opportunities provided through Transair Hawaii careers. How much do pilots earn is usually the first question applicants ask, but these jobs offer benefits beyond the pay, which is why you need to research everything from hiring requirements to income to other perks of the job.
Type of airline: Cargo International
Headquarters: Honolulu, Hawaii
Hub: 
Honolulu
Service to 8 destinations
Origin: The company was founded in 1982.
Values:
Flexibility and service assurance
Transparency and service confidence
Our people – our biggest asset
What are the hiring requirements for Transair Hawaii careers?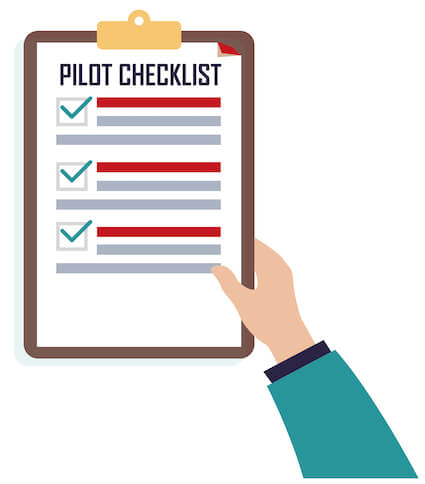 General Requirements:
Boeing 737 Pilot Hiring Minimums:
Must be a U.S. citizen or have resident alien status (green card)
High school diploma or equivalent
B737 Type rating preferred, but not required
ATP – airplane multi-engine land
Current FAA First Class medical certificate (waivers only accepted on a case by case basis)
Must be able to pass a pre-employment drug test, 5-year background check, 10-year criminal history check and security threat assessment.
Captain Minimums (hired straight in as a Captain):
5,000 total time – will consider 4500 TT w/ experience in aircraft over 80,000 lbs. MTOW
2,500 hours turbojet
1,000 hours flying SIC under Title 14 USC Part 121 or PIC Part 135 (unless "grandfathered")
Currently serving as a turbojet PIC or SIC
Served on two different types of turbojet aircraft
Note: Quick upgrade may be available for those with considerable jet experience but not meeting all the minimums above.
First Officer Minimums:
1,500 total flight time (2,000 preferred)
500 hours multiengine turboprop or multiengine jet
So, exactly how much can I earn as a Transair Hawaii pilot?
Here is a sampling of Transair Hawaii pilot annual wages. Pilot pay changes based on various factors, such as type of plane, years of experience, etc. For instance, this is for the Boeing 737.
| | |
| --- | --- |
| First Officer | Captain |
| Starting: $74,700 | Starting: $118,000 |
| Average: $98,200 | Average: $143,450 |
| Top: $121,700 | Top: $168,900 |
Homepage: Transair
Contact Information
Transair Hawaii Careers: Overview
Learn how much you can earn as a pilot, and learn exactly how to become a pilot. We wish you great success as an airline pilot and hope you land your dream job! Before you fill out that job application, you will need flight training. If you are interested in pursuing a flying career with Transair Hawaii and are interested in receiving your training at our flight school in New Smyrna Beach, Florida, please contact us today!
Airlines! If you have an update for your hiring requirements, please submit them to us! Thank you for helping us keep your information current!