Southwest Airlines Careers
If you plan to apply for job openings at Southwest Airlines Lines, you should first familiarize yourself with Southwest's hiring requirements and pay so you can maximize your airline career. Skills, experience, and hours logged impact wages for both captain and first officer positions, therefore it is wise to always compare entry level pilot salary to the average to get a better idea of the rewards and opportunities provided through Southwest Airlines careers. How much do pilots earn is usually the first question applicants ask, but these jobs offer benefits beyond the pay, which is why you need to research everything from hiring requirements to income to other perks of the job.
Type of airline: U.S. Passenger
Headquarters: Dallas, Texas
Hubs: 
Atlanta
Baltimore
Chicago-Midway
Dallas-Love Field
Denver
Houston-Hobby
Las Vegas
Oakland
Orlando
Phoenix-Sky Harbor
Focus cities:
Austin
Fort Lauderdale
Los Angeles
Nashville
Sacramento
San Diego
San Jose
St. Louis
Tampa
Service to 100 destinations.
Origin: The company was founded in 1967 and began operations in 1971.
Values:
Live the Southwest Way: Warrior Spirit, Servant's Heart, Fun LUVing Attitude
Work the Southwest Way: Safety and Reliability, Friendly Customer Service, Low Costs
What are the hiring requirements for Southwest Airlines careers?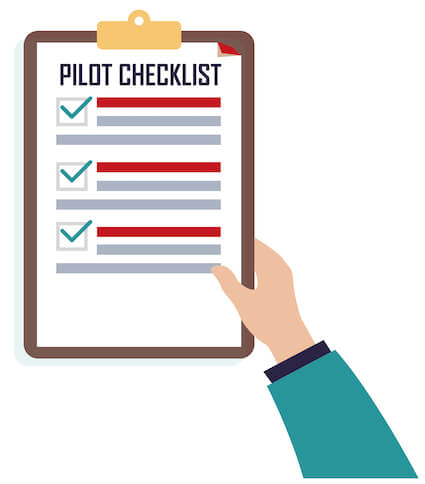 General Requirements:
Certificates/Ratings: U.S. FAA Airline Transport Pilot Certificate. Unrestricted U.S. ATP
Age: Must be at least 23 years of age.
Flight Experience: 2,500 hours total or 1,500 hours Turbine total. Additionally, a minimum of 1,000 hours in Turbine aircraft as the Pilot in Command* is preferred. Southwest considers only Pilot time in fixed-wing aircraft. This specifically excludes flight simulator, WSO, RIO, FE, NAV, EWO, etc. "Other Time" will not be considered.
Currency: Experience should include actively flying two of the last five years.
FCC Radiotelephone Operator Permit.
Medical: Must possess a current FAA Class 1 Medical Certificate. Must pass FAA mandated Drug Test.
Authorization to work in the United States: Must have established authorization to work in the United States.Must possess a valid United States Driver's License and a valid passport or a Refugee Travel Document.
Education: graduation from accredited, four-year college preferred.
Letters of Recommendation: At least three letters from any individuals who can attest to the pilot's flying skills, by having observed him/her over a sustained period of time.*PIC for this purpose is defined as Captain/Aircraft Commander of record, not simply the sole manipulator of the controls. For military personnel, Southwest Airlines will allow flight time logged as "Pilot in Command" (PIC) only if you are the Captain/Aircraft Commander, Evaluator, or Instructor Pilot. Primary time will only be considered PIC on a specific aircraft after an individual upgrades to Aircraft Commander n the appropriate aircraft. Time logged as "Other Time" will not be considered.Military Conversion: Military Pilots may convert flight time by adding .3 hours per sortie.
Physical Abilities:
Must be able to lift and move 40 lbs.
Skills, abilities, knowledge, work style:
Be able to comply with Company attendance standards as described in established guidelines.
Must be at least 23 years of age at the time of hire.
Ability to read, speak, write and understand the English language.
Be able to read documents, follow instructions, listen, comprehend and repeat detailed lengthy instructions, and understand and retain procedures, rules and regulations.
Must successfully complete initial and recurrent training programs, proficiency checks, and evaluation period.
Be aware of hazardous situations and be able to handle emergencies as needed.
Must be alert to moving equipment on the ramp and other aircraft in the air.
Able to work under tight time constraints to accomplish quick (15 to 20 minute) turns of aircraft.
Possess excellent interpersonal skills and be able to effectively communicate information verbally, face to face, over public address systems, via radio, and other communication equipment.
Be able to comply with company attendance standards and work rules, as described in labor agreements and/or established guidelines.
Ability to work well with others as part of a team, meet the public and work under stressful situations.
Ability to work rotating shifts, and or overtime and travel on a constant basis.
Must maintain a well-groomed appearance as per Company standards.
Other:
Applicants who have a B737 Type Rating must not have limitations other than "B-737 CIRC.APCH.-VMC ONLY" documented on their certificate.
So, exactly how much can I earn as a Southwest pilot?
Here is a sampling of Southwest pilot hourly wages. Pilot pay changes based on various factors, such as type of plane, years of experience, etc. For instance, this is for the Boeing 747.
| | |
| --- | --- |
| First Officer | Captain |
| Starting: $84/hr | Starting: $241/hr |
| Average: $171/hr | Average: $1256/hr |
| Top: $191/hr | Top: $274/hr |
Homepage: Southwest Airlines
Contact Information
Phone: 1-800-I-FLY-SWA (1-800-435-9792)
Southwest Careers: Overview
We have tried to provide the most accurate information here regarding hiring requirements for commercial airlines, we encourage you to contact the airline you're interested in working for directly to verify employment requirements. Learn how much you can earn as a pilot, and learn exactly how to become a pilot. We wish you great success as an airline pilot and hope you land your dream job! Before you fill out that job application, you will need flight training. If you are interested in pursuing a flying career with Southwest Airlines and are interested in receiving your training at our flight school in New Smyrna Beach, Florida, please contact us today!
Airlines! If you have an update for your hiring requirements, please submit them to us! Thank you for helping us keep your information current!