Cathay Pacific Careers
If you plan to apply for job openings at Cathay Pacific, you should first familiarize yourself with Cathay Pacific's hiring requirements and pay so you can maximize your airline career. Skills, experience, and hours logged impact wages for both captain and first officer positions, therefore it is wise to always compare entry level pilot salary to the average to get a better idea of the rewards and opportunities provided through Cathay Pacific careers. How much do pilots earn is usually the first question applicants ask, but these jobs offer benefits beyond the pay, which is why you need to research everything from hiring requirements to income to other perks of the job.
Type of airline: International Passenger
Headquarters: Cathay City, Hong Kong International Airport, Chek Lap Kok, Hong Kong
Hubs: 
Service to 76 destinations (198 including subsidiaries Air Hong Kong and Cathay Dragon)
Origin: The company was founded in 1946.
Values:
We put safety first.
We grow a winning team.
Cathay provides outstanding products and services.
Our company consistently delivers "Service Straight From The Heart."
We produce superior financial returns.
Cathay supports Hong Kong.
We are a socially and environmentally responsible company.
What are the hiring requirements for Cathay Pacific careers?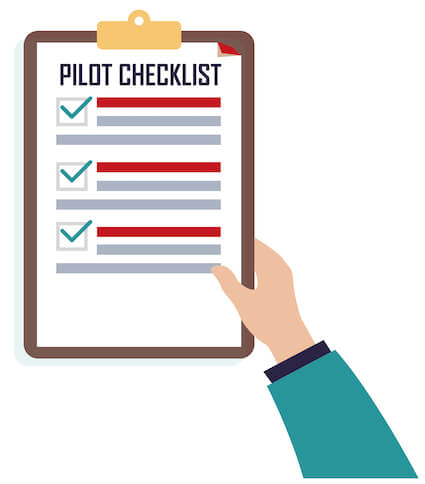 General Requirements:
First Officer:
ATPL or CPL with a MEIR and same state ATPL examinations credits – obtained without exemption or conversion
Minimum 1500 hours total time (preferred experience 3000)
500 hours in Command or as a First Officer on civil registered transport aircraft certified for multi-crew operations according to the type certificate and having a MTOW > 45,000 kg
Valid Class 1 medical certificate
ICAO English Language Proficiency
Experience commensurate with age
Second Officer:
Commercial Pilot License
Multi-Engine Instrument Rating
ATPL examination credits (same state as License)
Minimum 250 hours
Valid class 1 medical certificate
ICAO English language proficiency
Experience commensurate with age
Preference given to 500 hours multi-crew operations in transport category aircraft with MTOW > 10 000kg
So, exactly how much can I earn as a Cathay Pacific pilot?
Here is a sampling of Cathay Pacific pilot monthly wages. Pilot pay changes based on various factors, such as type of plane, years of experience, etc. For instance, this is for the Boeing 747.
| | |
| --- | --- |
| First Officer | Captain |
| Starting: $5,811/month | Starting: $11,109/month |
| Average: $8,352/month | Average: $12,735/month |
| Top: $8,878/month | Top: $14,343/month |
Homepage: Cathay Pacific
Contact Information
Cathay Pacific Careers: Overview
We have tried to provide the most accurate information regarding hiring requirements for commercial airlines. However, we also encourage you to contact the airline you're interested in working for directly to verify employment requirements. Learn how much you can earn as a pilot, and learn exactly how to become a pilot. We wish you great success as an airline pilot and hope you land your dream job! Before you fill out that job application, you will need flight training. If you are interested in pursuing a flying career with Cathay Pacific and are interested in receiving your training at our flight school in New Smyrna Beach, Florida, please contact us today!
Airlines! If you have an update for your hiring requirements, please submit them to us! Thank you for helping us keep your information current!