TMC Jets Pilot Careers & Salary: A Comprehensive Guide
Explore TMC Jets Job Opportunities: If you're considering applying for job openings at TMC Jets, taking the time to understand the airline's pilot hiring requirements and compensation structure is important. With this knowledge, you will be able to make informed decisions and optimize your career trajectory within the aviation industry.
Understanding Compensation Factors: TMC Jets' pay structure for captain and first officer positions is determined by a combination of skills, experience, and flight hours logged. To ensure you make the most of your aviation career, it's essential to understand how these factors impact wages. By comparing entry-level pilot salaries with the industry average, you can acquire insights into the benefits and opportunities that come with TMC Jets careers.
Unveiling Pilot Earnings: The question of "How much do pilots earn?" is often at the forefront of applicants' minds. Delving into the specifics of pilot compensation at TMC Jets is an essential part of your research process. Beyond the monetary aspect, these positions offer a range of benefits that contribute to the overall allure of pursuing a career with TMC Jets.
Comprehensive Research for Informed Choices: When considering a career with TMC Jets, it's not just about the paycheck. Thoroughly researching everything from hiring requirements to income is essential. By gaining a comprehensive understanding of the perks and opportunities associated with these aviation roles, you can make well-informed decisions that align with your professional goals. TMC Jets' careers extend beyond mere job openings, offering a comprehensive and rewarding experience for aspiring pilots.
TMC Jets Hiring Requirements Overview
Type of airline: Charter
Headquarters: Elkhart, IN
Hubs: Flying anywhere – 5,500+ airports in the U.S., Canada, Mexico, and Caribbean
Origin: The company was founded in 2006.
Values: Safety, security, and privacy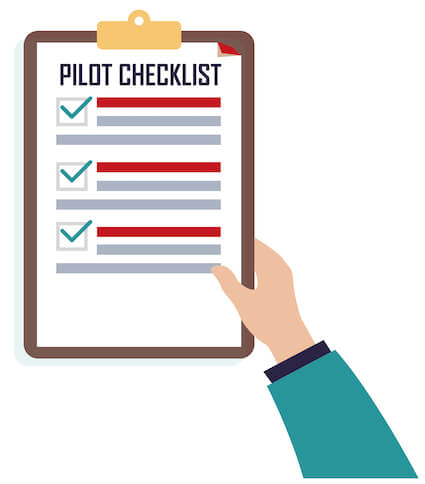 What are the hiring requirements for TMC Jets careers?
General Requirements:
1,000 hours total flight time
MEL/Instrument ratings
Preferred minimums:
2,500 hours total flight time
1,000 hours MEL with an ATP
So, exactly how much can I earn as an TMC Jets pilot?
Pilot pay changes based on various factors, such as type of plane, years of experience, etc.
First Officers: First year potential $99,000. Up to $30K signing bonus.
Homepage: Wheels Up
Contact Information
Phone: 1-866-569-3296
Email: [email protected]
We have tried to provide the most accurate information regarding hiring requirements for commercial airlines. However, we also encourage you to contact the airline you're interested in working for directly to verify employment requirements. Learn how much you can earn as a pilot, and learn exactly how to become a pilot. We wish you great success as an airline pilot and hope you land your dream job! Before you fill out that job application, you will need flight training. If you are interested in pursuing a flying career with TMC Jets and are interested in receiving your training at our flight school in New Smyrna Beach, Florida, please contact us today!
Airlines! If you have an update for your hiring requirements, please submit them to us! Thank you for helping us keep your information current!