SpiceJet Careers
If you plan to apply for job openings at SpiceJet, you should first familiarize yourself with SpiceJet's hiring requirements and pay so you can maximize your airline career. Skills, experience, and hours logged impact wages for both captain and first officer positions, therefore it is wise to always compare entry level pilot salary to the average to get a better idea of the rewards and opportunities provided through SpiceJet careers. How much do pilots earn is usually the first question applicants ask, but these jobs offer benefits beyond the pay, which is why you need to research everything from hiring requirements to income to other perks of the job.
Type of airline: International Passenger
Headquarters: Gurgaon, Haryana, India
Hubs: 
Anna International Airport (Chennai)
Indira Gandhi (New Delhi)
Netaji Subhas Chandra Bose (Kolkata west) 
Rajiv Gandhi (Hyderabad)
Service to 51 destinations
Origin: The company was founded in 2004 and began operations in 2005.
Values:
The power to fly for everyone – With a dynamic fare structure, SpiceJet offers fares that are affordable and significantly lower than most airlines.With contemporary interiors, modern graphics and vibrant colours, SpiceJet is very much like today's traveler – practical yet stylish.A SpiceJetter will feel 'this is the smart, international way to travel, I've made the smart choice'.SpiceJet is committed to make sure you feel good at the end of a flight, arriving at your destination – fresh and on time.
The power of performance – From aircraft to crew and ground staff the focus is on performance.Each SpiceJet employee is groomed to be smart, friendly, efficient and well-informed, ensuring that any interaction will make you feel welcome and looked after.Experienced pilots, well-trained cabin crew will make every flight a comfortable one.The philosophy is no-frills but high-performance.
The power of safety – SpiceJet invests heavily in safety, impeccable maintenance and a high level of expertise.Experienced pilots, engineers and maintenance crew go through rigorous training and are hand-picked for their technical knowledge and expertise.So you can rest assured that there is no cut-back in this key area of modern day flying.
The power behind the power to fly – SpiceJet's key management personnel are all senior, seasoned professionals and have significant international experience in both launching and managing low-cost airlines.With thousands of cumulative man hours in the industry, the management is committed to bring to customers in India all the benefits of the global revolution in the skies.SpiceJet aims to make travel comfortable, affordable and refreshingly efficient experience for all.
What are the hiring requirements for SpiceJet careers?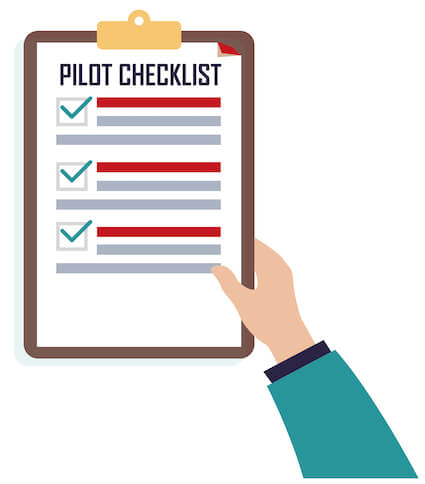 General Requirements:
Must have passed a proficiency check on a flight simulator by a DGCA-approved examiner covering PF and PNF duties (duration of 4Hrs; i.e. 2Hrs each).
Minimum flying experience – 2000 Hrs
Minimum PIC flying experience – 1000 Hrs
Minimum PIC on type/variant – 100 hrs with current IR/LR check/LR Check/ (Pilot's Proficiency Checks)
Recent experience – at least three takes-off and landings within the preceding 90 days on the type of aircraft applied for, or in a flight simulator approved for the purpose.
Homepage: SpiceJet
We have tried to provide the most accurate information regarding hiring requirements for commercial airlines. However, we also encourage you to contact the airline you're interested in working for directly to verify employment requirements. Learn how much you can earn as a pilot, and learn exactly how to become a pilot. We wish you great success as an airline pilot, and we hope you land your dream job! Before you fill out that job application, you will need flight training. If you are interested in pursuing a flying career with SpiceJet and are interested in receiving your training at our flight school in New Smyrna Beach, Florida, please contact us today!
Airlines! If you have any updates for your hiring requirements, please submit them to us! Thank you for helping us keep your information current!