Ryanair Careers
If you plan to apply for job openings at Ryanair, you should first familiarize yourself with Ryanair's hiring requirements and pay so you can maximize your airline career. Skills, experience, and hours logged impact wages for both captain and first officer positions, therefore it is wise to always compare entry level pilot salary to the average to get a better idea of the rewards and opportunities provided through Ryanair careers. How much do pilots earn is usually the first question applicants ask, but these jobs offer benefits beyond the pay, which is why you need to research everything from hiring requirements to income to other perks of the job.
Type of airline: Passenger
Headquarters: Swords, Dublin, Ireland
Subsidiaries: Lauda, Ryanair Sun, and Ryanair UK
Hubs:
Dublin
London
Service to 37 countries
Origin: The company was founded in 1984.
Values:
Minimize environmental impact
Limit impact of aircraft noise on local environments
Minimize fuel and energy consumption
What are the hiring requirements for Ryanair careers?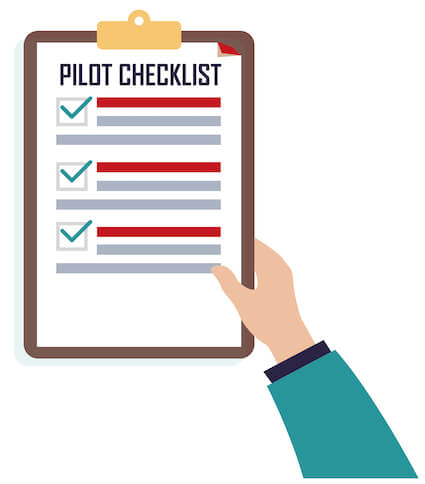 General Requirements:
B737 300-900 Type rated direct entry Captain
Operator Conversion Course (OCC)
Must have the right to work in EU? (Valid EU / EEA Passport with the unrestricted right to live and work in the EU)
Cannot be older than 65
License Type – a) EASA Part FCL b) JAR FCL c) National License compliant with ICAO standards Note: c) Will require IAA validation – (Some national licenses will not be accepted by the IAA).
Valid ATPL – Applies to JAR-FCL and National Licenses)
Current medical – Must hold a valid EU (Part-MED) issued Class 1 medical certificate.
Minimum 3,500 hours total flying time
Minimum of 2,000 hours on a Multi-crew, Multi-engine aircraft weighing in excess of 30,000kg MTOW with an established airline.
Minimum of 800 hours Pilot in Command (PIC) on a Multi-crew, Multi-engine jet aircraft weighing in excess of 30,000kg. (No PIC hours on Turboprop aircraft shall be considered).
Minimum 500 hours PIC on the B737-300 to 900 series.
Applicant must have the B737 300-900 type rating listed on license.
For JAA & EASA license holders the application must be made within 36 months of the most recent B737 300-900 "Valid Until" date specified in Section XII "Certificate of Revalidation". i.e. the B737 300-900 Rating must not have expired for longer than 3 years at the intended (OCC) course commencement date.
English Language Proficiency – minimum required proficiency Level is Operational Level (Level 4). (Written proficiency is required at Operational level). (Reference: ICAO Doc 9835).
Must have operated on B737 300-900 as Commander within the 36 months prior to the course start date.
Homepage: Ryanair
We have tried to provide the most accurate information regarding hiring requirements for commercial airlines. However, we also encourage you to contact the airline you're interested in working for directly to verify employment requirements. Learn how much you can earn as a pilot, and learn exactly how to become a pilot. We wish you great success as an airline pilot, and we hope you land your dream job! Before you fill out that job application, you will need flight training. If you are interested in pursuing a flying career with Ryanair and are interested in receiving your training at our flight school in New Smyrna Beach, Florida, please contact us today!
Airlines! If you have any updates for your hiring requirements, please submit them to us! Thank you for helping us keep your information current!