Scandinavian Airlines SAS Careers
If you plan to apply for job openings at Scandinavian Airlines SAS, you should first familiarize yourself with Scandinavian's hiring requirements and pay so you can maximize your airline career. Skills, experience, and hours logged impact wages for both captain and first officer positions, therefore it is wise to always compare entry level pilot salary to the average to get a better idea of the rewards and opportunities provided through Scandinavian Airlines SAS careers. How much do pilots earn is usually the first question applicants ask, but these jobs offer benefits beyond the pay, which is why you need to research everything from hiring requirements to income to other perks of the job.
Type of airline: Passenger
Headquarters: Soina, Stockholm, Sweden
Hubs: 
Arlanda
Copenhagen
Gardermoen
Oslo
Stockholm
Service to 123 destinations
Origin: The company was founded in 1946.
Values:
SAS aims to follow strong sustainable practices and to encourage its stakeholders to do the same.
Sustainable development is an integrated part of SAS's business activities and is closely linked to our ability to fulfill and develop the priority program, Care.
To contribute to sustainable development, everybody must, in their day-to-day work, take financial as well as environmental and social considerations into account.
What are the hiring requirements for Scandinavian Airlines SAS careers?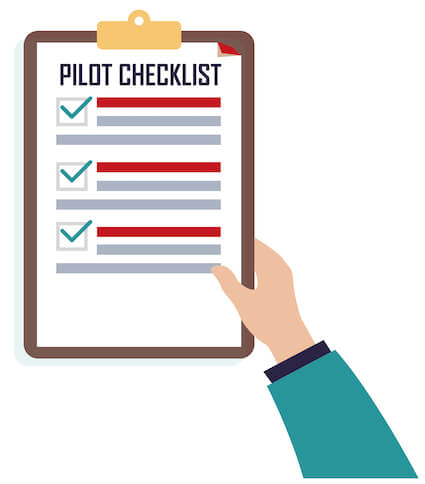 General Requirements:
Equivalent to Studentereksamen (Denmark)
Grundläggande behörighet för högskolestudier (Sweden)
Generel studiekompetanse (Norway)
Baccalaureat or equivalent (France)
Equivalent to Upper secondary school leaving examination (Other countries)
SAS will select the most suitable applicants for processing. The marks will be evaluated as part of the applicants' total evaluation – for applicants with no or limited supplementary education and/or experience such marks will have significance.
No citizenship restrictions apply. However, applicants must have the right to live and work in the EU, including Norway, indefinitely and without restrictions, or be able to obtain this right before employment.
Fluency in one of the Scandinavian languages (Berlitz level C1) to be documented before assessment
Fluency in spoken and written English
Minimum 157 cm maximum 200 cm.
Only applicants with a valid JAR-FCL license will be accepted.
Applicants must hold one of the following licenses:
JAR-ATPL(A)
JAR-MPL(A)
JAR-CPL(A), with completed ATPL theory and MCC course
In all three cases the applicant must possess a valid IR(A)ME, a General Flight Radiotelephone Operator Certificate (GEN) and an ICAO Language proficiency to level 5.
Note: You must convert your license to a Scandinavian JAR license, i.e. from Denmark, Norway or Sweden before your start as a pilot in SAS (as applicable).
Applicants must hold a valid Part-MED Medical Class 1
No specific flight time requirements exist.
An applicant is required to provide SAS with an updated copy of his criminal record.
Homepage: Scandinavian Airlines
We have tried to provide the most accurate information regarding hiring requirements for commercial airlines. However, we also encourage you to contact the airline you're interested in working for directly to verify employment requirements. Learn how much you can earn as a pilot, and learn exactly how to become a pilot. We wish you great success as an airline pilot, and we hope you land your dream job! Before you fill out that job application, you will need flight training. If you are interested in pursuing a flying career with Scandinavian Airlines SAS and are interested in receiving your training at our flight school in New Smyrna Beach, Florida, please contact us today!
Airlines! If you have any updates for your hiring requirements, please submit them to us! Thank you for helping us keep your information current!