ExpressJet Pilot Careers & Salary: A Comprehensive Guide
Navigating ExpressJet's Hiring Landscape: If you're considering pursuing job opportunities at ExpressJet, it's necessary to begin familiarizing yourself with the airline's specific hiring requirements. This ensures that you are well-prepared to meet the qualifications essential for the positions you are interested.
Strategic Approach to Career Growth: To truly maximize your airline career at ExpressJet, it's crucial to recognize how skills, experience, and flight hours play a role in determining wages. A strategic understanding of these factors can positively impact your compensation. This is especially pertinent for those eyeing positions as captains or first officers.
Benchmarking Entry Level Pilot Salary: Before embarking on the application process, it's advisable to compare the entry-level pilot salary at ExpressJet with industry averages. This comparative analysis provides valuable insights, offering a clearer understanding of the potential rewards and career advancement opportunities within ExpressJet's aviation realm.
Unveiling Beyond-the-Pay Perks: While the question of pilot salaries is pivotal, it's equally important to recognize that these positions come with benefits that extend beyond monetary compensation. Applicants should delve into comprehensive research, seeking not only hiring requirements and income details but also uncovering additional perks and advantages integral to a career with ExpressJet.
Holistic Exploration for Informed Decision-Making: To make well-informed decisions about applying for roles at ExpressJet, a holistic research approach is indispensable. This encompasses a deep dive into hiring prerequisites, understanding the intricacies of the salary structure, and uncovering the array of supplementary benefits that contribute to a fulfilling and rewarding career in the aviation industry.
ExpressJet Hiring Requirements Overview
Type of airline: U.S. Regional
Headquarters: College Park, Georgia
Hubs:
As American Eagle:
As United Express:
Service to 194 destinations
Origin: The company was founded in 1986 and began operating in 1987. It is a subsidiary of SkyWest, Inc.
Values:
Putting safety first in everything we do
Treating people with dignity and respect
Operating with honesty, integrity and transparency in everything we do
Working smart with commitment to continuous self-improvement
Taking pride in making sure the job is done right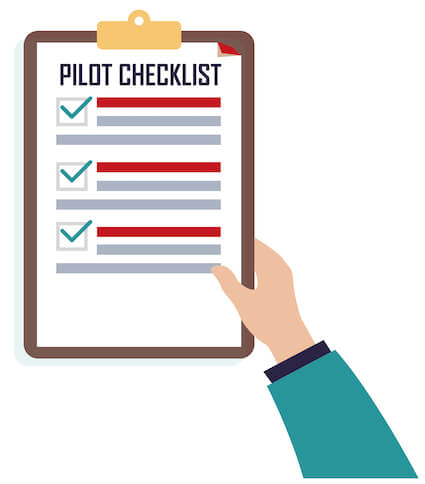 What are the hiring requirements for ExpressJet careers?
General Requirements:
Certificates/Ratings: CMEL with Instrument Rating
ATP Written: Course and written provided by ExpressJet as part of paid training
Flight Experience:

Military: 750 hours
R-ATP qualified: 1,000 or 1,250 hours (FAR 61.159 and 61.160, AC 61-139)
Or 1,500 hours
25 hours ME fixed-wing
Medical: Ability to hold FAA Class 1 Medical Certificate
Age: At least 21 years of age
Authorization to work in the United States without sponsorship
Background Checks: DOT Background / criminal history / reference check / fingerprints/ National Drivers Record / No excessive check ride failures
So, exactly how much can I earn as an ExpressJet pilot?
Pilot pay changes based on various factors, such as type of plane, years of experience, etc. Pilot salaries at ExpressJet range from $19,000 per year for a new first officer up to $105,000. The average ExpressJet pilot salary is $48,796.
Homepage: ExpressJet
Contact Information
Phone: 1-404-856-1000
ExpressJet Careers: Overview
We have tried to provide the most accurate information regarding hiring requirements for commercial airlines. However, we also encourage you to contact the airline you're interested in working for directly to verify employment requirements. Learn how much you can earn as a pilot, and learn exactly how to become a pilot. We wish you great success as an airline pilot and hope you land your dream job! Before you fill out that job application, you will need flight training. If you are interested in pursuing a flying career with ExpressJet and are interested in receiving your training at our flight school in New Smyrna Beach, Florida, please contact us today!
Airlines! If you have an update for your hiring requirements, please submit them to us! Thank you for helping us keep your information current!