Atlantic Southeast Airlines Careers
If you plan to apply for job openings at Atlantic Southeast Airlines, you should first familiarize yourself with Atlantic Southeast's hiring requirements and pay so you can maximize your airline career. Skills, experience, and hours logged impact wages for both captain and first officer positions, therefore it is wise to always compare entry level pilot salary to the average to get a better idea of the rewards and opportunities provided through Atlantic Southeast Airlines careers. How much do pilots earn is usually the first question applicants ask, but these jobs offer benefits beyond the pay, which is why you need to research everything from hiring requirements to income to other perks of the job.
Type of airline: U.S. Passenger – Regional
Headquarters: College Park, Georgia
Hub: As Delta Connection: Detroit Metropolitan Airport and Hartsfield-Jackson Atlanta; as United Express: Chicago-O'Hare International and Washington-Dulles with service to 128 destinations
Origin: The company started in 1979. It is a subsidiary of SkyWest.
Values: Provide a safe, reliable, friendly, hassle-free travel experience for every passenger, every time. Create an environment that recognizes the value of every team member. Achieve efficiency in everything we do. Embrace teamwork as the foundation for success.
What are the hiring requirements for Atlantic Southeast Airlines careers?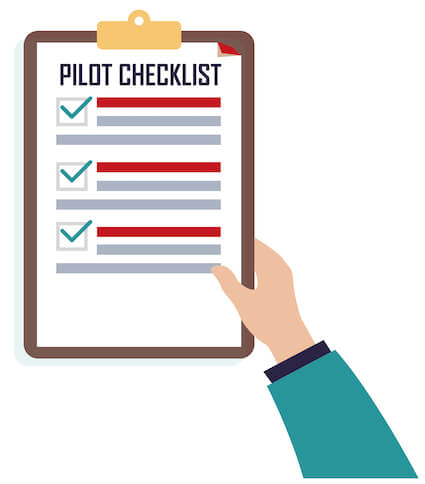 General Requirements:
1500 total time / 300 MEL
Commercial / Instrument / Multi-engine (not restricted to centerline thrust)
CFI, CFII, MEI and ATP preferred
Currency
Full time flying position preferred
100 hours in the last 6 months for the pilots with min. qualifications
Current FAA Class 1 Medical Certificate
Vision corrected to 20/20
Well groomed and able to maintain a professional appearance
FCC radio license
ATP Written preferred
Pass FAA required drug screening and background check
Legally authorized to work in the United States and have a valid passport
Have the right to travel to/from the cities and countries served by ASA
Possess a Resident Alien card if not a US citizen
Undergo a criminal history records check through an FBI based fingerprint system
Background / criminal history / reference check
College preferred, minimum high school diploma or GED
Minimum age 20
Homepage: SkyWest Airlines (Parent Company)
We have tried to provide the most accurate information regarding hiring requirements for commercial airlines. However, we also encourage you to contact the airline you're interested in working for directly to verify employment requirements. Learn how much you can earn as a pilot, and learn exactly how to become a pilot. We wish you great success as an airline pilot and hope you land your dream job! Before you fill out that job application, you will need flight training. If you are interested in pursuing a flying career with Atlantic Southeast Airlines and are interested in receiving your training at our flight school in New Smyrna Beach, Florida, please contact us today!