AirAsia India Careers
If you plan to apply for job openings at AirAsia India, you should first familiarize yourself with AirAsia India's hiring requirements and pay so you can maximize your airline career. Skills, experience, and hours logged impact wages for both captain and first officer positions, therefore it is wise to always compare entry level pilot salary to the average to get a better idea of the rewards and opportunities provided through AirAsia India careers. How much do pilots earn is usually the first question applicants ask, but these jobs offer benefits beyond the pay, which is why you need to research everything from hiring requirements to income to other perks of the job
Type of airline: International Passenger
Headquarters: Bengaluru, India
Hubs: 
Kempegowda-Bengaluru
Indira Gandhi-Delhi
Netaji Subhas Chandra Bose-Kolkata
Service to 19 destinations
Origin: The company was founded in 2013 and began operating in 2014.
Values:
Safety conscious – A safe airline is a happy airline. Our guests' safety is our primary concern so we do our jobs with care. Because where safety is concerned, every little thing matters.
Caring – It's a warm and friendly feeling to have, so we take pleasure in caring for our guests in ways that make them feel at home.
Passionate – Being passionate means going the extra mile to achieve a purpose much larger than ourselves. They say passionate people can change the world and that's something that's very close to our hearts.
Full of integrity- We believe everything that is worth doing, is worth doing right. It's about us doing the right things at all times.
Hardworking – It means one team, working together towards a common goal. Whether it's meeting our 25 minute turnaround time or making sure we keep you connected to the best destinations at the lowest prices, we do it as a team. All for one. One for all.
Fun – Fun means we celebrate life. It means we laugh louder, our smiles are wider, and we can be our own unique selves. We're a sociable bunch and we enjoy sharing ideas and solutions to make things even better. After all, fun is meant to be shared.
What are the hiring requirements for AirAsia India careers?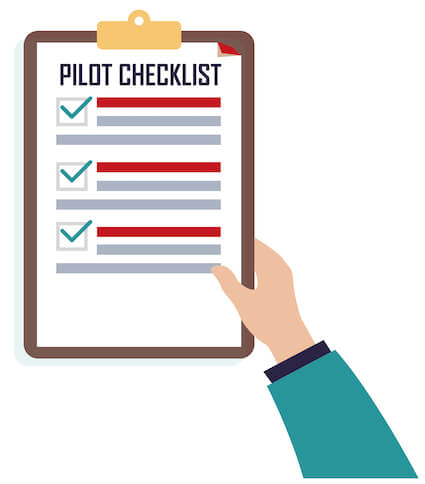 General Requirements:
Minimum Requirements:
6000+ hours Total Time
ICAO FAA JAA ATPL / Class 1 Medical
Type Rated/Experienced Preferred for Airbus A320-200
ASEAN Citizens welcomed
Homepage: AirAsia
We have tried to provide the most accurate information regarding hiring requirements for commercial airlines. However, we also encourage you to contact the airline you're interested in working for directly to verify employment requirements. Learn how much you can earn as a pilot, and learn exactly how to become a pilot. We wish you great success as an airline pilot and hope you land your dream job! Before you fill out that job application, you will need flight training. If you are interested in pursuing a flying career with AirAsia India and are interested in receiving your training at our flight school in New Smyrna Beach, Florida, please contact us today!
Airlines! If you have an update for your hiring requirements, please submit them to us! Thank you for helping us keep your information current!