Aer Lingus Careers
If you plan to apply for job openings at Aer Lingus, you should first familiarize yourself with Aer Lingus' hiring requirements and pay so you can maximize your airline career. Skills, experience, and hours logged impact wages for both captain and first officer positions, therefore it is wise to always compare entry level pilot salary to the average to get a better idea of the rewards and opportunities provided through Aer Lingus careers. How much do pilots earn is usually the first question applicants ask, but these jobs offer benefits beyond the pay, which is why you need to research everything from hiring requirements to income to other perks of the job.
Type of airline: International Passenger
Headquarters: Dublin, Ireland
Hubs: 
Belfast-City
Cork
Dublin
Shannon
Service to 93 destinations
Dublin with bases in Belfast-City, Cork, and Shannon with 93 destinations.
Origin: The company was founded in 1936.
Values:
Team
Humanity
Performance
Courage
Honesty
What are the hiring requirements for Aer Lingus careers?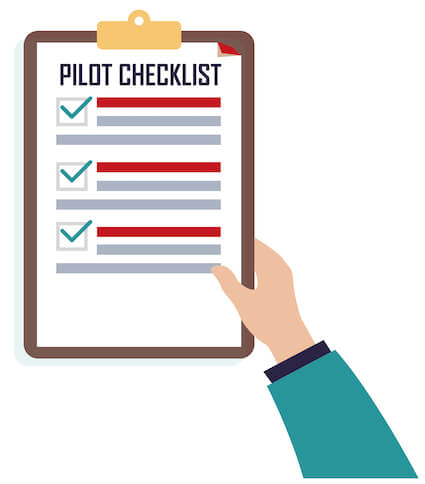 General Requirements:
Essential criteria for application:
Valid EASA issued ATPL (or frozen ATPL)
Current ME/IR
MCC qualification
EASA Class 1 Medical certificate
2 verifiable references
English Language Proficiency level 5 or higher
Permanently eligible to live and work in the EU with an unrestricted worldwide passport.
Able to pass a strict airport security vetting procedure
Possession and demonstration of the key competencies outlined below.
Key Competencies include:
Highly motivated and keen to take responsibility and accountability
Strong leadership potential with well-developed teamwork skills
Excellent communication skills – fluent in English, spoken and written
Proven Interpersonal skills that fit with the Aer Lingus value
Broad awareness of our customers' expectations
Flexible and adaptable with an enthusiastic and positive attitude to change
An understanding of a pilot's influence on commercial priorities
A Safety focus consistent with our 'Just Culture' model
Desirable criteria:
Applicants who hold a current Airbus type-rating
Multi-crew commercial experience or 500 hours
Minimum standards everyone must meet:
You must have the right to live and work in the location you wish to work without sponsorship from Aer Lingus. We will ask you for proof of your eligibility to work if you are selected for an interview.
Pilots will need to hold a valid passport that allows unrestricted travel worldwide travel
You will need to pass our security clearance procedure.
You must be in procession of an EASA Class 1 Medical certificate and ATPL
Homepage: Aer Lingus
Contact Information
Aer Lingus Careers: Overview
We have tried to provide the most accurate information regarding hiring requirements for commercial airlines. However, we also encourage you to contact the airline you're interested in working for directly to verify employment requirements. Learn how much you can earn as a pilot, and learn exactly how to become a pilot. We wish you great success as an airline pilot and hope you land your dream job! Before you fill out that job application, you will need flight training. If you are interested in pursuing a flying career with Aer Lingus and are interested in receiving your training at our flight school in New Smyrna Beach, Florida, please contact us today!
Airlines! If you have an update for your hiring requirements, please submit them to us! Thank you for helping us keep your information current!